The featured image, as you can see above, showcases the younger version of myself at the taj mahal in Agra. The relevance of this picture is really just to show Indian culture through the architecture and infrastructure, I think it is a nice way to start off this blog because I'll be talking about the Indian culture – more specifically, the food.
When it comes to appreciating Indian culture, I immediately think of food. Don't get me wrong, I am not a cow. I just love Indian food and cooking it. I think it's the only type of food I can cook properly other than the 5 minutes make your own Maggi or ramen noodle packets.
Creating the perfect Rotis and Chapatis are probably the two main dishes (or to be honest anything because she's better at basically everything) I've outshined my sister in over the years. I mean, you know what they say – "अगर तुम्हारी रोटी गोल नहीं होगी तो तुमसे कौन शादी करेगा?" – which is translated to "Who will marry you if your roti isn't round?". If you don't get it, well, maybe you need more spice in your life.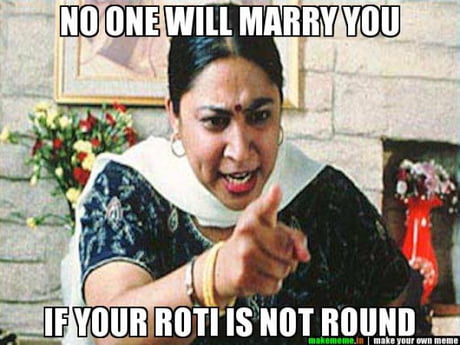 Moving on, as I have been stressing about school, I decided to start cooking. Cooking Indian food has been fun for me ever since I had my first bite of laddoo as an overweight 2-year-old baby. This sparked my lifelong love for Indian delicacies.
During this quarantine, I decided to get into the Indian spirit and create a variety of cultural cuisine. With the help of my mother, I was able to prepare my favorite north Indian dishes. India is known for its spices and as a result, I made my food extra spicy. If you are Indian and don't like spicy food, I really think you should double-check if you're a real one.
Starting off, Pani puri is a delicious snack and one of the most common street foods in New Delhi. When I was younger, I remember walking into the depths of the "Sarojini Nagar" marketplace that was flooded with people and clothing shops and possible diseases! Anyways, along with my family, I used to go to this one street food shop with a man that made pani puris faster than you could ever say "Otorhinolaryngologist". This made the whole experience short but thrilling. Made of an interesting combination of puri, potatoes, water, masalas, and a mix of other ingredients, this delicacy is a must-have. Secondly, pav bhaji is my second favorite North Indian cuisine which is a thick vegetable curry served with a soft bread roll. My mom helped me make this and I think the texture, the taste, and the presentation of it was just amazing. Lastly, Bhelpuri is my third favorite savory dish which is made of a range of different items. These items consist of puffed rice, vegetables, and a tangy tamarind sauce. Bhelpuri has a very crunchy texture and each bite of it makes you crave more of this sweet-sour-spicy, all-in-one, mouth-watering dish.
As you can see, I'm very passionate about Indian food as this is the most I've written and the most effort I've put to create a connection between the reader and myself. That being said, I'd recommend – cross that, I need you to try all these dishes.
Real quick – can we just acknowledge how I just wrote a whole food critique post? I think this just shows how much I pride and value my culture and heritage and language and, well, food if I haven't made it apparent yet.
In conclusion, Indian food is the best thing that has ever happened to me.
Learning outcomes observed:
2. Challenge and skills
LO2 Demonstrate that challenges have been undertaken, developing new skills in the process
A new challenge may be an unfamiliar experience or an extension of an existing one. The newly
acquired or developed skills may be shown through experiences that the student has not previously
undertaken or through increased expertise in an established area.
3. Initiative & planning
LO3 Students articulate the stages from conceiving an idea to executing a plan for a CAS experience or series of CAS experiences. This may be accomplished in collaboration with other participants. Students may show their knowledge and awareness by building on a previous experience, or by launching a new idea or process.
5. Working collaboratively with others
LO5 Demonstrate the skills and recognize the benefits of working collaboratively Students are able to identify, demonstrate and critically discuss the benefits and challenges of collaboration gained through CAS experiences.
6. Global engagement
LO6 Demonstrate engagement with issues of global significance. Students are able to identify and demonstrate their understanding of global issues, make responsible decisions, and take appropriate action in response to the issue either locally, nationally, or internationally.
7. Recognize and consider the ethics of choices and actions
LO7 Recognize and consider the ethics of choices and actions Students show awareness of the consequences of choices and actions in planning and carrying out CAS experiences.